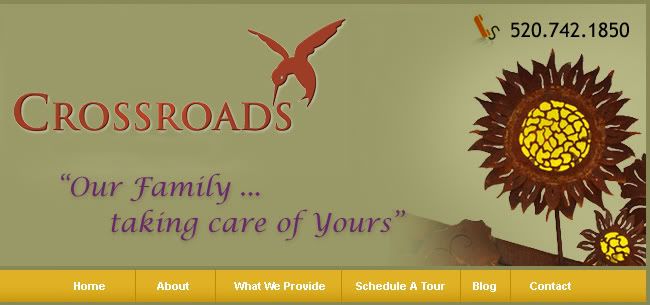 About Crossroads Adult Care Homes
Bonnie and Tom Fatato have devoted their lives to caring. Tom was one of eleven children who lovingly cared for his Father with Parkinson's for more than 19 years. The process instilled a deep sense of devotion and giving; thus the inspiration for Crossroads Adult Care Homes was born.
He and Bonnie, married for 41 years, began their dream of creating Crossroads … "Our Family … taking care of Yours." Vincent, one of seven children, started working for Crossroads at the age of 14. He now leads the second generation of Fatatos providing a personalized living environment for your loved ones with an emphasis on celebrating individuality.
Upon realizing tremendous success with their initial care home, Tom and Bonnie set out to fulfill their dream of establishing a "Community" — a
Community of family operated care homes in a garden setting. Phase I of this dream has been completed with three brand new, spacious, beautifully designed homes. The gardens are magnificent.
Phase II of the Crossroads dream will commence in the near future. This Phase will include the completion of an outdoor bird aviary large enough to accommodate walkways and seating areas for observation. Also planned for Phase II will be a raised vegetable and herb garden designed for ease in participation from our Senior Community. Finally, the now "open" Pavilion in the center of our existing grounds will be completed to provide overhead shade for daytime as well as evening events.
We're excited! Join us!